In our latest blog series, we're giving you a glimpse of the people behind AVOW's solutions. This time, we caught up with Victor Chistyakov, AVOW's Sales Manager Russia, who joined us in early 2021. Already, he's had a big impact on bringing OEM solutions to more clients across the region, helping them expand their reach and unlock new revenue streams.

Read on to learn more about the mobile marketing space in Russian, and Victor's tips for launching your app in the region. 
What would you suggest to someone who wants to launch their app in Russia?
I wouldn't say Russia differs from other regions when it comes to launching a new app. As with any new product launch, companies have a whole range of external and internal factors to consider. Target audience, user acquisition, placements and advertising channels,  and ad formats are critical aspects of any go-to-market strategy. Later down the line, consumers' funnel flow, user retention and engagement processes are also extremely important.

When it comes to UA channels, there's an important point to bear in mind. Traditionally Facebook and Google showed the best results for user acquisition in terms of conversions and other performance metrics. But given increasing competition and rising pay-outs of every kind, alternative channels like OEMs have become more attractive for their similar (and often even much better) performance results and relatively lower rate per target events.

Are there any cultural aspects UA managers and app developers should keep in mind when launching their app in Russia?

 
As with any regional strategy, it's important to bear in mind cultural and linguistic differences. When developing your app strategy, it's also critical to understand the level of brand awareness within each market – which will help you plan and budget for regional-specific campaigns.

Which app verticals have seen the most growth in recent years?
As with all other regions in the world, the pandemic had a big impact on the Russian market – leading people and businesses to change the way they run their everyday activities. Because of this, we saw huge growth in verticals such as online shopping (marketplaces and standalone brand apps), food  delivery and delivery of other commodities, stay-at-home fitness and wellness, and of course gaming apps.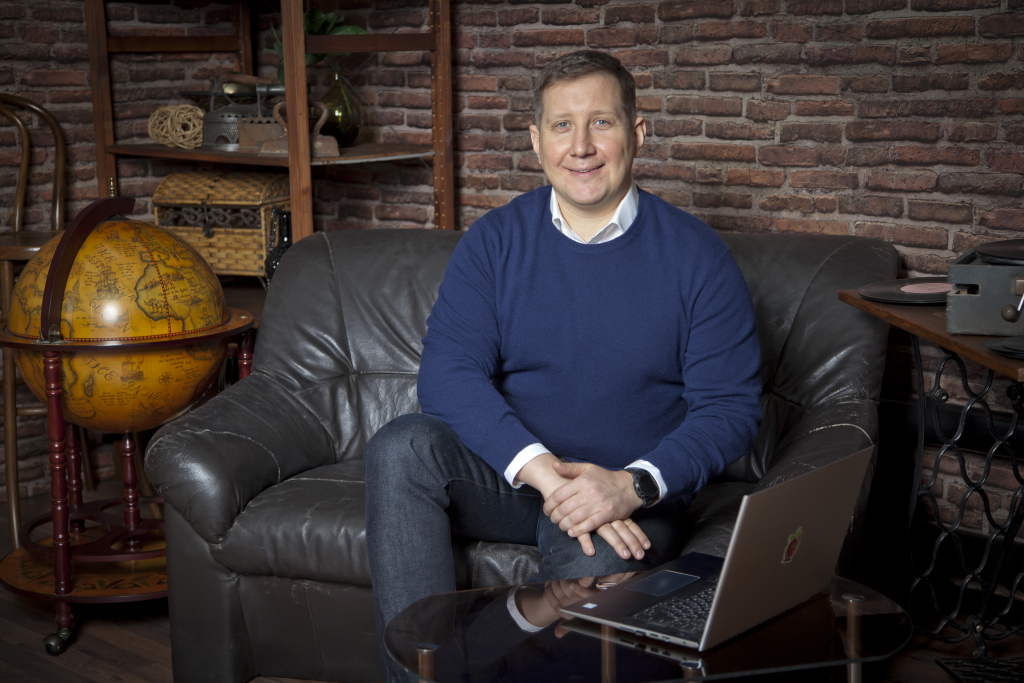 What are the key advantages of OEMs in Russia compared to other channels? 
OEM inventory is something new for the Russian market, and so far has been associated with pre-install capabilities only. As OEMs have started developing their own advertising products, it's given advertisers extraordinary opportunities – OEM devices are widely spread in the CIS region and in Russia in particular. 

AVOW quickly established itself as many OEM advertisers' partner of choice, thanks to our targeting options, fraud-free solutions, real-time optimization algorithm, performance-based campaigns and expert team. All these features allow us to offer a turn-key solution to advertisers, and help them reach their KPIs and ROAS goals.  
What are some success stories from Russia and OEMs or Russian clients and AVOW onboarding them with OEMs?
I'm very proud of the work we've done with brands such as Joom and  Olymp Trade. Olymp Trade is an online trading and investment platform. We helped them reach incremental user acquisition via on-device OEM inventory in over 20 countries, while maintaining the lowest levels of ad fraud they have experienced since starting to advertise.

We also work closely with Joom, a global marketplace selling products from Europe and Asia directly to buyers in more than 150 countries. Joom came to AVOW to help them reach new ad placements in markets such as Russia, Spain, Germany and France. The Joom team is extremely performance-driven, focusing specifically on engagement and in-app purchases. Working together, we increased Joom's monthly install rate by 60,000, and purchase by 15,000 thanks to untapped OEM inventory – a great result.