Joom's Success with OEM Inventory
The European pioneer in social e-commerce. Joom is a global marketplace selling products from Europe and Asia directly to buyers in more than 150 countries. It specializes in quality goods at low prices. They aim to simplify the shopping experience by offering a range of exclusive deals to their clients from home decor to accessories and even special gifts.
As a popular e-commerce app, Joom has massive activity on both paid and non-paid media/advertising. While looking for incremental activity at scale, Joom´s  market efforts are highly driven by performance, meaning that every single ad spend must revert into engagement and purchases within the app.
Acquire users from OEM untapped inventory, meaning incremental user acquisition efforts, aside from the traditional mix of channels promoting Joom App, or any overlap within Joom UA strategy and partners. Optimize UA activities while developing together a full-strategy around new KPI's, and understanding new/exclusive business model to operate.
AVOW leveraged its partnership with Xiaomi, which presented 70%+ market growth last year in Europe, to increase Joom's penetration across the continent. This resulted in new banner ads inventory in specific EU and CIS markets which Joom wanted to penetrate. AVOW improved user engagement and performance by selecting the right target groups for media buying, surpassing the clients KPI goals by using real-time optimization through AVOW performance optimizer (APO).
Working together, Joom and AVOW were able to reach untapped ad placements in many countries including Russia, Spain Germany and France.
AVOW was able to acquire users for Joom on a high scale, consistently surpassing our KPIs on engagement and compliance via OEM Inventory.
Mikhail Biteryakov, Business Analyst
– Joom
99 Leverages OEM Inventory
99 App is a transport company offering their services via a mobile app. Launched in 2012 in Sao Paulo the company has expanded across LATAM making it one of the leading ridesharing apps in the region.
99 App is one of most used apps in Brazil, running a large and continuous user acquisition strategy, across many sources of inventory. Over 3 Million rides per month are booked via the app. While looking for incremental activity at scale, all 99´s marketing efforts are fully driven by performance, meaning engagement and compliance over ad spend were key to a successful operation.
With over 8 million downloads on iOS and Android, 99 App and AVOW partnered to find additional (untapped) inventory to increase their existing UA efforts in Brazil, apart from Google, Facebook and ad networks. While delivering new engaging users at scale, there was a constant need for inventory whitelisting and ad fraud prevention, based on KPIs set by the client and its MMPs.
Our OEM piece augmented overall user acquisition efforts, by granting 99 App access to  untapped display inventory, driven by recent market penetration by Xiaomi devices in Brazil*. All OEM on-device inventory was verified and optimized in real-time by AVOW´s APO system and Appsflyer´s 360 fraud prevention tool. KPIs were defined on CTIT (click to install timeframe) vs. pricing: First ride campaign basis. Furthermore, AVOW cooperated with 99 to design all range of performance KPI goals, ensuring the highest engagement level (taxi rides) and meeting compliance metrics.
In collaboration, AVOW and 99 were able to unlock a new engaged audience in a previously exhausted market.
<5%
MMP rejection rates or lower
AVOW exceeds expectations on service levels bringing both consultative and proactive approach to the table, and full commitment on deliverables.
Rafael Cristo, Growth Manager
– 99 App
*Xiaomi opened 3 physical stores in Sao Paulo in 2019 and now represents 10%+ of all devices in the country.
Olymp Trade untaps global incremental UA
OlympTrade is an international-level broker. With more than 30000 traders from over 50 countries, making over 5 million trades daily. Trades are traditional currency pairs, cryptocurrency, stocks, indices and commodities – all in one App, available for both Android and iOS devices.
As one of the most used trading apps in the market and with a reputation for being one of the best, Olymp Trade needed to diversify their user aquistion (UA) strategy to attract new users. Olymptrade partnered with AVOW to find alternative channels to add to its UA mix, all on performance basis, with full control around buying Ad Formats, compliance and with an increased ROAS.
Fintech applications are experiencing a boom of engagement this year and, while customers are more likely to trade via mobile, brands advertise through various media channels in order to find higher market penetration globally. High competition for Fintech users in each market required full understanding of inventory opportunities and tailored business models, ensuring scale at sustainable ROAS for Olymp Trade.
AVOW added new inventory to Olymp Trade´s UA mix by leveraging unique ad formats and inventory acquired through its OEM partnerships. OEMs such as Xiaomi presented the highest market penetration in emerging regions such as CIS, India, SEA and LATAM this year, representing the trendiest opportunity to be explored, while assuring scale and transparency. Moreover, AVOW's unique APO system allowed real time optimization of the inventory across all channels, ensuring Olymp Trade's desired ROAS is met.
Working together, Olymp Trade and AVOW reached incremental user acquisition via an untapped on-device OEM audience, in over 20 Countries, while maintaining the lowest level of ad fraud the client has experienced.

AVOW became one of our key partners for user acquisition globally, providing full transparency and high level of registrations and deposits for Olymp Trade. Together, we managed to increase our levels of user acquisition via a tailored business model based on app engagement.
Viktor Zimarev, Head of Performance Acquisition
– Olymp Trade
What our clients say about us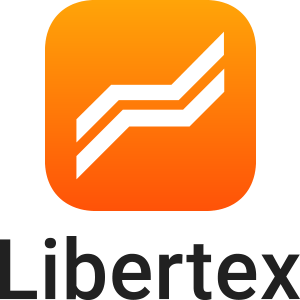 "AVOW delivered highly engaged new users for Libertex App, while constantly meeting our KPIs via performing optimizations. The team is always available to help execute our requests and find the right tune to scale our mobile campaigns."
Elena Kovalenko, Team Lead - Media Buying
- Libertex Group
"AVOW exceeds expectations on service levels bringing both consultative and proactive approach to the table, and full commitment on deliverables."
Rafael Cristo, Senior Growth
- 99 App
"We are extremely satisfied with the results delivered by AVOW. They are proactive, transparent and committed to their work with a constant focus on meeting their clients' requirements and needs. We are excited to continue teaming up together and further grow ROAS' results."
Esteban Calvo Jimenes, UA Specialist
- Etermax