AVOW is proud to announce that we have been recognised by OPPO as their Strategic Core Partner in Vietnam! AVOW and OPPO co-hosted an exclusive dinner with some of the top app developers in the country, where OPPO, realme and Oneplus Head of Global Ads Business Development Colin Wei formalized our strategic core partnership in Vietnam. This partnership highlights both OPPO and AVOW's growing presence in the country, as well as our growing partnership together.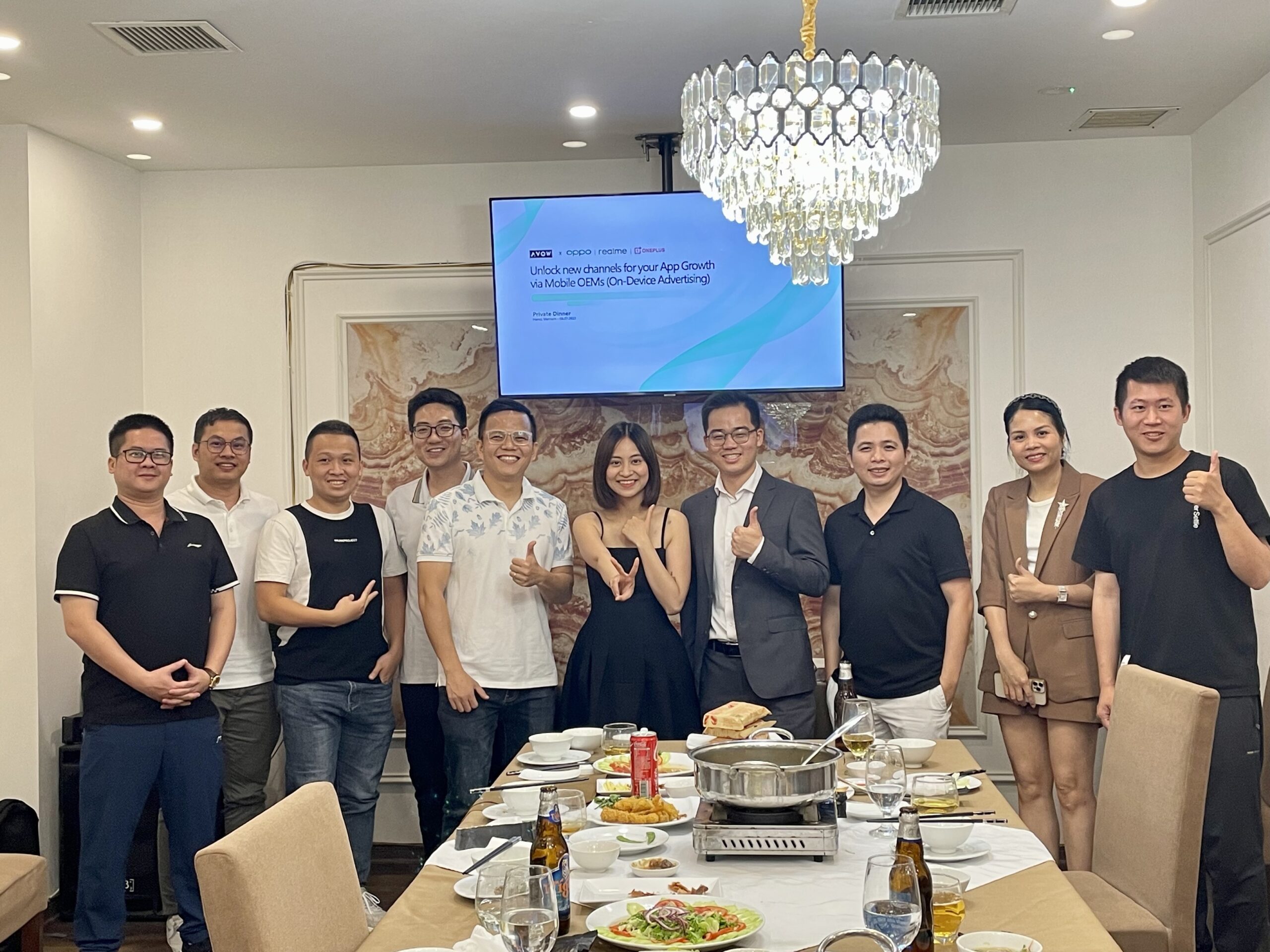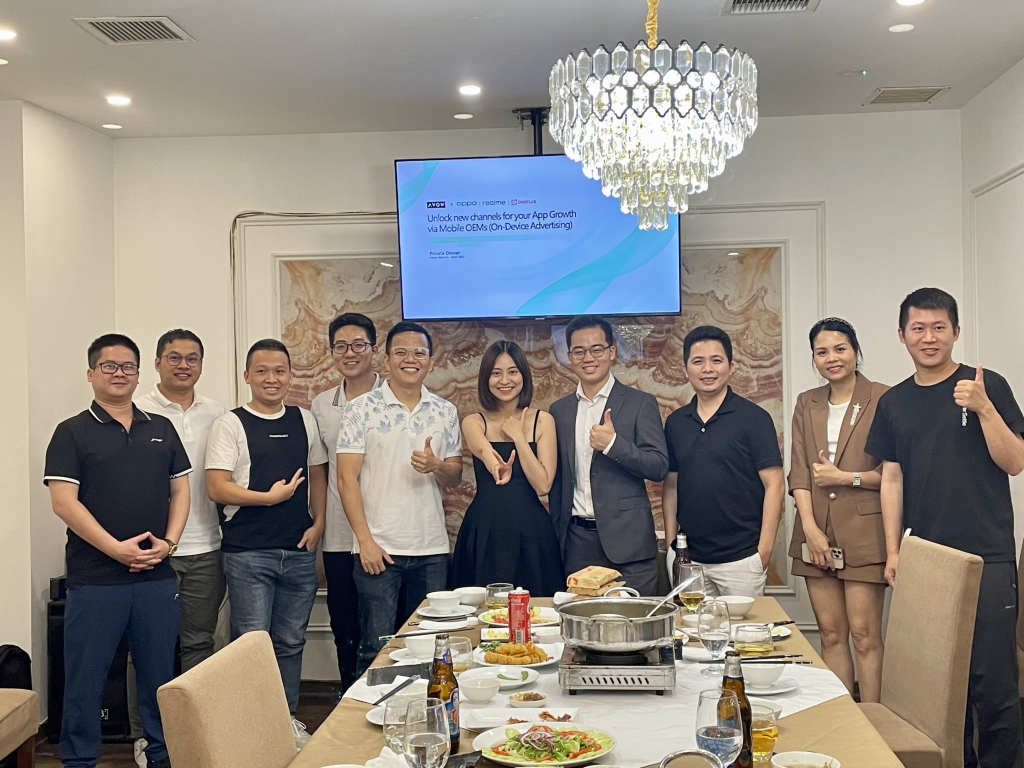 AVOW first strengthened our partnership with OPPO back in April 2021, when we announced our key partnership with OPPO, offering an unprecedented opportunity for advertisers to reach new global audiences. Our success with both OPPO and our clients led to AVOW being recognised as the OPPO Ads Strategic Agency 2022, further cementing our status as a key partner for OPPO in the European market.
Now here in 2023, we are expanding our portfolio as the OPPO Strategic Core Partner in Vietnam, and are excited to be able to offer our clients access to such a rich, vast and untapped market to tap into. 
"As a driver of innovation in OEM advertising, AVOW is always our strong partner to work closely with. We're looking forward to tapping new opportunities for mobile marketers, helping them to unlock and engage new audiences through OPPO"

said Colin Wei, Head of Global Ads Business Development for OPPO, realme and Oneplus
Are you an app developer or marketer looking to break into the Vietnamese market? Looking to tap into advertising inventory of the second largest Android mobile OEM in the country? Then leverage our partnership with OPPO and other mobile OEMs by contacting us today!