AVOW welcomes more experts to our INSEA team!
Our company is powered by our talented team of specialists and we are extremely proud of their work, commitment and expertise. We have built an international team of mobile specialists in key markets around the world and our team is still growing larger and stronger as we expand internationally. We recently introduced new members of our expert team of Media Buyers. In the next part of our series of announcements related to our global expansion, we are proud to welcome new hires that will be joining our team dedicated to the Southeast Asian market.
Welcome  to the A-team, Nhan, Monisha, Garry, Dickson and Sijo!
Nhan Truong, Business Development Manager – Vietnam
Nhan Truong joins the company as a Business Development Representative for Vietnam. She has several years experience working in the field of business development for BAP Software. Her roles included the maintenance and management of relationships with mobile game publishers and ensuring that games are delivered on time. 
Sijo Joseph, Senior Sales Manager – India
Sijo Joseph has joined our team as Senior Business Development Manager for India, bringing years of experience in sales management to the company. Sijo has previously worked for employment search engine Indeed as a Senior Sales Account Manager, and mobile marketing platform Adjust as a Senior Sales Specialist. 

Monisha Madela, Account Manager – India
Monisha Madela joins our team in India in her new role as an Account Manager. Monisha is an experienced business head with a history of working in the online media industry. Her previous experience includes her role as Business Head for Adon Interactive Media Private Limited and Affiliate Lead at DGTG Marketing.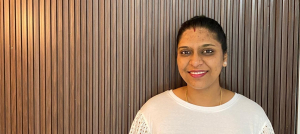 Garry Purimahua, Account Manager – Indonesia 
Garry Purimahua has joined the team as an Account Manager for clients across the SEA market. He has previously worked for YouAppi as Growth Account Manager and has held senior roles in digital marketing management for companies such as financial services platform OVO and MatahariMall, a fashion e-commerce powered by The Lippo Group.
Dickson Halim, Account Manager – Indonesia
Dickson Halim also joins the AVOW team as an Account Manager for clients across the SEA market. He brings years of marketing experience, having previously worked for GetCraft for over 5 years. His responsibilities for the company, which is a premium creative directory, included optimizing internal operations, conducting research and consultation.
We are excited to introduce you to Sijo, Monisha, Garry, Dickson and Nhan – all of whom have been onboarded and fully integrated into our team of experts. This is part of our ongoing global expansion and our commitment to maintaining a people-first company. As we continue to grow worldwide, we are also excited to announce more new additions to the team in the near future.
About AVOW
We are a leading app growth marketing company specializing in OEM on-device user acquisition and advertising across alternative app stores. With a consultative approach, the AVOW team helps you get listed on alternative app stores and provide assistance through the entire campaign cycle. This enables you to increase your reach and benefit from new revenue streams. 
To learn more, read what AVOW clients have to say about using alternative app stores' inventory.